Capitals: Can we continue the recent Washington D.C. success story?
Caps Fans, you might need to bear with me a moment as this isn't your normal Washington Capitals post.
Given the time of the year, I decided I'd take a step back and look around me to see what I am thankful for. As I turned my attention to sports, I realized we should ALL be thankful.
Over the last several years there has been a nice run on championships here in the Washington, D.C. area. In 2018, both the Caps and the Washington Valor won their respective league titles. In 2019, we were honored to see both the Washington Mystics and the Washington Nationals do the same in their leagues.
Now, I believe that great organizations produce great products. As such, Monumental Sports has produced some great products in the Caps, Mystics and Valor. But, did you know they have also selected other great talent?
I have always been a fan of the Red Rockers. I was very dismayed to see them disbanded, as I felt they were doing a great job at outreach and engagement, especially to the younger fans.
They had good leadership, amazing personalities and a drive to be successful as strong as any other athlete in the Monumental organization. From the beginning, there have been teachers, nurses, Red Cross volunteers, financial analysts, models, dancers, Mothers, media directors, social activists… well, you get it.
Every last one of them was talented, intelligent and powerful. I am proud to say that I know many of them and respect every last one of them.
Which brings me to the core of my thoughts. I'd like to re-introduce you to Katelynne Cox. I say re-introduce because I bet many of you who have attended Caps home games in the last several years have already met her; She was a Red Rocker for the 2016-18 years culminating with the Stanley Cup winning season. The question is – What is she doing now?
On June 23rd, 2019, after an intense competition, she was crowned Miss District of Columbia 2019! And, as a result will be representing the District at the Miss America 2020 Pageant on December 19th, 2019.
Since winning the Miss District of Columbia title, her days are filled with relentless fundraising, public appearances, and media engagements. She is constantly on the move fulfilling her obligations and commitments.
I know, it sounds glamorous. And it is. But it can also be very stressful and tiring. But if you could spend even 5 minutes with Katelynne, you would quickly realize she is up to the task. To be honest with you, Katelynne is simply one of the most amazing women I have met. She is or has been:
A relentless advocate for the prevention of sexual violence and the support of sexual violence victims;
An amazing fundraiser for the Children's Miracle Network;
The manager of Fundraising and events at the U.S. Chamber of Commerce Foundation;
An accomplished and published singer/songwriter;
A former U.S. House of Representatives Intern;
A published model;
A student at the University of Missouri at the age of 15 (and completing her first degree at age 17).
As you can see, she has already faced, and triumphed over many challenges in her life. She is well suited to the possible role ahead of her. Katelynne faces a tremendous amount of competition for this years Miss America. And, if it should come to pass that she is, in fact, chosen to be Miss America, she faces a daunting year ahead of her. She must continue fundraising and supporting her initiative, while traveling upwards of 20,000 miles per month to attend public events as the representative of the Miss America Organization. She will need every ounce of energy, positive outlook and support she can muster.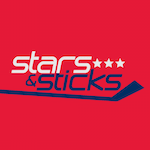 Want your voice heard? Join the Stars And Sticks team!
Write for us!
It is my sincere hope that the D.C. championship success story continues with Katelynne. The last Miss District of Columbia to win was Venus Ramey in 1944. Talk about championship droughts! But things are looking up.
Last year Allison Farris, Miss District of Columbia 2018, placed in the top 10 at Miss America 2019. Hopefully, the current Miss District of Columbia can build on Allison's success. As I noted earlier, great organizations produce great products. And with the general good vibes from the other Washington successes, it's time now for Katelynne to shine!