Welcome to Stars and Sticks, the Washington Capitals news and opinions site brought to you by the FanSided Network. Stars and Sticks is dedicated to providing top-notch Capitals news, views, and original content. This site also serves as a community for like-minded fans to come together to catch up on the latest news and to discuss their passion.
Meet the Team
Michael grew up as a sports fan in the DMV. A former cross country athlete in high school, Mike is a trailblazer and has since dusted the roads with three half marathon finishes including a personal-best 93 minute adventure through D.C. in the Navy-Air Force Half with an eye on 26.2 one day. He's also a sorcerer when it comes to card magic and if you ask him to do one he may or may not fool you.
I am a lifelong Washington Capitals fan, who was speechless when they finally broke through and won the Stanley Cup to become World Champions. I work full time as a Test Engineering Manager, recently I graduated from the University of Alabama with a Bachelor's in Mechanical Engineering. Roll Tide.
From northern California, a hockey and Washington Capitals fan for ten years. I try to watch as much hockey as I can during the season and love writing about the sport and sharing my opinions. Advanced stats fan and user.
Washington Capitals lover from Muskoka, ON. Finished 4th in Shot Put at 6th Grade Track and Field. Love a good movie, hate a bad movie. Age 21. 5'9-6'3.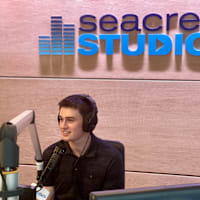 I am a lifelong Caps fan and I have grown up playing hockey in the Northern Virginia area. I am currently a student at the University of South Carolina. My dream is to be the next Joe B, just need to find my Craig Laughlin.
Write for Us
We aren't called FanSided for nothing. Our network of sports, entertainment and lifestyle sites are powered by fans that want to cover their passions! Whether you are just looking to get your start in online media or you want to contribute to your favorite site as a hobby, FanSided wants to hear from you.
Whatever your goal, FanSided can help your voice be heard. If you are interested in writing for any of our sites, please be sure to check out our openings page and submit a proposal.
About FanSided
The idea of FanSided was born in 2007, when two brothers felt that their favorite team, the Kansas City Chiefs, was being under-covered by the mainstream media. Taking matters into their own hands, they launched Arrowhead Addict, a move that would spawn the creation of FanSided in 2009, a network of over 300+ fan-powered unique sports, entertainment and lifestyle sites dedicated to team-specific, sport-specific, genre-specific, and fanbase-specific coverage.
From sports, movies and TV to lifestyle and tech, FanSided has you covered.
Advertise/Contact Us
Let's stay in touch. If you'd like to advertise with us, partner with us or have feedback, please fill out our contact form.
Email us: starsandsticks@fansided.com
Write us: Sportority Inc., 462 7th Avenue, Floor 4, New York, NY 10018
Legal Disclaimer