Capitals: Top 3 keys to victory against Avalanche
The Washington Capitals begin their three game road trip tonight in Colorado.
The Washington Capitals will look to avenge a 6-3 loss from earlier in the season to the Avalanche and try to help Alex Ovechkin reach his 700th career goal. The team practiced in Arlington the last two days before holding a morning skate in Denver today.
The only news to report is that Evgeny Kuznetsov won't be playing tonight. He left Monday night's game with an upper body injury and is listed as day-to-day though he did take the ice after morning skate so he might likely play on this trip.
Anyway here are the top 3 keys to victory:
3. Stay out of the box
The Capitals need to stay out of the box and stop taking penalties giving the opposing team power play chances to score. Now the Capitals are good in that department with an 84.2 percent kill rate. However, the Capitals are fifth in the NHL in penalty minutes with 567, that's an average of 10:07 minutes per game. They've taken a total of 245 penalties.
The Caps in fact had a total of nine penalty minutes the other night in their loss to the New York Islanders. Garnet Hathaway led with seven though nobody is criticizing Hathaway's play.
2. Second and third line centers
There will be a different look on the second and third line centers with Evgeny Kuznetsov's injury. Lars Eller will move up to the second line while Travis Boyd will occupy the third line.
Tonight is Eller's 300th game as a Capital and he is on fire with six points in his last seven games with three goals and three assists. Eller is on pace for a 20 goal season and currently has 14 goals and 19 assists, good for 33 points. Look for the second line to get a boost and the third to keep clicking.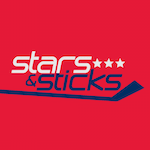 Want your voice heard? Join the Stars And Sticks team!
Write for us!
1. Braden Holtby
We now know the goaltending isn't the issue so everyone please relax. Braden Holtby, after a nightmare on Saturday, came in to relieve Ilya Samsonov and stopped all 12 shots he faced in 26:25 of ice time. Look for Holtby to take that good momentum into tonight's game.
Those are our top 3 keys to victory. Will this be the night Alex Ovechkin scores two goals to reach 700? More importantly, will the Caps stop their two game losing streak? Puck drop is at 9:30 eastern and you can catch the game on NBC Sports Washington locally and the NBC Sports Network nationally.