Washington Capitals Free Agency: Staying far away from Thomas Greiss
One player the Washington Capitals should avoid signing is Thomas Greiss.
There are many great free agents out there on the market for the Washington Capitals. There is question to what they should do in net as Braden Holtby is set to hit the open market. Though one goalie they should avoid pursuing is Thomas Greiss.
For one, he plays on the New York Islanders, the team that just beat the Capitals. There is a likely possibility that he might re-sign there or might not even want to play on a team like Washington.
Greiss has mostly been a career backup. He's been in the NHL for over 10 seasons and he's only played in his teams majority of games in two of those seasons. Most recently the 2018-19 season where he played in 43 games.
One reason they should avoid Greiss is that there are other free agent goalies available that are slightly better. The top one to look at is Cam Talbot of the Calgary Flames. Talbot finished 12-10-1 with a 2.63 goals against average and a .919 save percentage. Another option is Craig Anderson of the Ottawa Senators, though they should probably look elsewhere there too. His record last season was 11-17-2 with a 3.25 goals against average and a .902 save percentage.
Another option would be Mike Smith of the Edmonton Oilers who had a good season going 19-12-6 with a 2.95 goals against average and a .902 save percentage. Only con is that he turns 39 next season.
Greiss went 16-9-4 with a 2.74 goals against average and a .913 save percentage. Since his second season in the NHL, which was in the 2009-10 season he has only had a save percentage below 91 percent twice. He's only had one season with a goals against average over three which was the 2017-18 season, his worst season with a 3.82 goals against average and a .892 save percentage.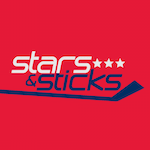 Want your voice heard? Join the Stars And Sticks team!
Write for us!
Greiss has been a good goalie for the Islanders the last two years, there's no denying that. He had a 2.27 goals against average and a .927 save percentage in 43 games in 2018-19. His stats took a dip this season but he was still okay. A 2.74 goals against average isn't great but a .913 save percentage is pretty solid.
But the primary reason the Caps should avoid him isn't because of the stats but rather the cap hit he carries. His cap hit this past season was $3.33 million. He'll likely be getting an offer north of that but with the Caps having less money to spend and a couple of contracts they'll look to extend, it'll be tough to afford him. After all, his Islanders are still playing a Game 7 tonight.