Washington Capitals: Top 10 greatest moments in franchise history
The Washington Capitals have had plenty of great moments.
We've already broken down the best of the best this week here at Stars and Sticks. We've looked at the best Washington Capitals defensemen, forwards, goalies, right wings, left wings, and centers. Now it's time to look at the top games.
There have been many great games and great moments surrounding the Washington Capitals that we'll highlight on here. Many have come from after the moment Alex Ovechkin was drafted to change the franchise.
That Ovechkin draft arguably should be on here so we'll talk more about that here. Ovechkin was selected with the first pick in the 2004 NHL Draft and helped change the franchise.
Ovechkin was already hailed among critics as the next Wayne Gretzky and he's given us moment after moment of his greatness. There were also moments from the 1980s and 90s that made it onto this list.
The fun thing about this list is that it will encourage healthy debate among Caps fans on which moments deserved to make it and which ones didn't. That's the fun part about these posts and the general purpose.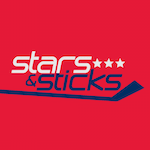 Want your voice heard? Join the Stars And Sticks team!
Write for us!
Without further ado let's look at the greatest moments in Capitals history.