Washington Capitals Grades: Brenden Dillon 2021 Report Card
Of all the Washington Capitals defensemen you would think John Carlson or Dmitry Orlov would lead the team in 5v5 minutes played. It was neither of them this past season. This season that title went to Brenden Dillon. While 5v5 Dillon played over 929 minutes. The next highest was Orlov at just over 898.
This was Dillon's first "full" season with the Capitals. Still, it was anything from a normal season. Dillon was still somewhat new to the city he played in. You had the weirdness of the season in general. Then on top of that, you had a new coaching staff and a very short training camp. Still far from normal, and anything but easy.
I think it's fair to say Dillon had an up and down season. The kind of player Dillon is he will probably very rarely stand out, at least for good reasons. He is a defensive defenseman, if you don't notice him, that's a good thing. If you notice a defensive defenseman, odds are things aren't going well.
Things didn't go so well for Dillon for stretches this season. For a six game stretch in late March and into early April he was on the ice for 11 goals against. His Corsi during that stretch was 45.89%, his scoring chance percentage was 44.55%, his high danger attempts percentage was 43.10% and his expected goals for percentage was 43.85%.
When talking about this season, when Dillon was down in form he seemed to be very down in form.
His overall season I think you could say was average at best. When you look at his numbers I think that kind of cements his "average" season. Here are Dillon's numbers from this season.
Corsi% – 50.40%
Scoring Chance For % – 51.97%
High Danger Attempts %- 52.63%
xGoals For % – 51.56%
A couple of average numbers, some of those numbers even creeping into the good category.
Then the playoff numbers do not look good. His playoff numbers looked like this.
Corsi %- 40.72%
Scoring Chance For %- 40%
High Danger Attempts %- 27.59%
xGoals For % – 34.68%
More often than not he was going up against the Bruins second line that was lead by David Krejci and Taylor Hall. We all know how good Hall looked that series.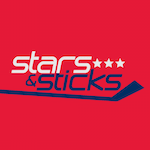 Want your voice heard? Join the Stars And Sticks team!
Write for us!
If you want the more traditional stats, in the playoffs he had one goal which was his one and only point in the five games. His regular season he had two goals and nineteen points. If he had played in a full 82 game season he was on pace for about 27-28 points which would have been a new career high.
On a bit of a side note here, Laviolette's system might not be the best for Dillon either. I personally do not like how often he had the puck going up ice. Dillon is better when he's back and doesn't have to rush to get back.
Grade C+: We said it earlier, Dillon is a defensive defensemen. If you notice them, more times than not it's for bad reasons. I found myself noticing Dillon too often this season.