Washington Capitals Are Better At Defense Than You Might Think
With the playoffs starting in mere hours now, I think if you ask a lot of people who know the Washington Capitals they might say the one thing to worry about this team is team defense. It's definitely a legitimate argument as well.
The Capitals can score with any team in the National Hockey League. So if that's the case, and the Caps aren't clear favorites to win the Cup they must have issues, and defense has been a bit of an issue pretty much since they won the Stanley Cup in 2018.
Just to point this out, the Capitals scored 131 goals this season while 5v5 and netted 188 goals total this season. The 131 at 5v5 is second best to Vegas' 135 and the 188 is tied for fourth best behind Pittsburgh, Colorado and once again Vegas.
They have Ovechkin, Backstrom, Oshie, Wilson, Kuznetsov (maybe), Mantha, Eller, Carlson and other supporting cast that can put pucks in the net. Scoring shouldn't be a concern. Team defense has and probably still is the concern when talking about this team.
But while looking at some final stats for the season I was near stunned at some of the numbers I saw. When talking about defense there pretty much is a bottom line, or in this case maybe three bottom lines. One, how many goals do you allow. Two, how many chances do you give up. And three, how many of those chances are high danger chances.
Two of those three categories look good for the Capitals. Both of the good things point to the Caps being better at defense than we thought, or at least better than I thought.
The Caps allowed 1,029 scoring chances this season. That does sound like a ton, but that number puts them at the fifth fewest scoring chances against while at 5v5. The only teams better than them in this stat are Colorado, Calgary, Florida and Dallas. Two of those teams won't even be playing playoff hockey this season. That obviously means the Capitals are allowing fewer chances than teams like Vegas, Tampa Bay, Carolina, Toronto, Pittsburgh, Minnesota and the Islanders. Five of those seven teams I just listed currently have better Stanley Cup odds than the Capitals.
On top of allowing some of the fewest scoring chances they also allow some of the fewest high danger chances. Washington allowed 399 high danger chances this season which put them at the seventh fewest. The same four teams that were ahead of them in scoring chances allowed were also better in this stat while Boston and Minnesota jumped over the Caps as well.
Washington was still better than serious Stanley Cup threats such as Tampa, Toronto, Carolina, Vegas and Pittsburgh. Carolina, Vegas and Pittsburgh ranked 17th, 19th and 20th respectively, showing how far the Capitals were ahead of these other contenders.
Those are very important stats when talking about defense, and the Capitals did very well.
Defense might not be the thing that ends up sinking this team. Goaltending could. Even while surrendering some of the fewest chances this season Washington still gave up 107 5v5 goals this season which puts them all the way down to 18th place in goals against. They gave up 161 total goals this season which was 17th in the league.
The Capitals have a scoring chance save percentage of 85.53%, that was the seventh worst this season. Looking at the teams around them most of them aren't playing playoff hockey.
Even more disturbing than that number is the high danger save percentage. Washington was the second worst team in high danger save percentage at 79.32%. The teams around them and in order are, Philadelphia, Anaheim, San Jose, Columbus, Montreal, Calgary and Vancouver. To put it bluntly, not good teams. Montreal at least being a playoff team, probably not that big of a threat up north however.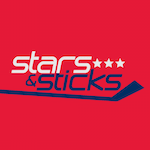 Want your voice heard? Join the Stars And Sticks team!
Write for us!
Overall, the Capitals save percentage is 17th in the NHL at 91.64%. If the Capitals can keep teams to the outside the goaltending looks pretty good. But this doesn't look like a team that will get bailed out too often. They need to play good defense.
The numbers prove the Capitals can be or are good at defense. Defense wins championships. It looks like the Capitals will need to play even better defense to help out their goalies.